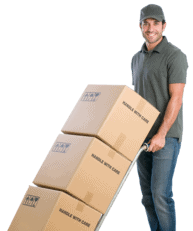 Professional Moving Services in Greater Newark & Union, NJ
PALS Moving Service is your friendly, professional moving services provider out of the greater Union and Newark areas. We service clients in Bayonne, Englewood, Fort Lee, Hoboken, Jersey City, Montclair, Morristown, Paramus, Ridgewood, Short Hills, Summit, Union, West New York, and New Jersey!
Whether moving your family, or your corporation, PALS Moving Service provides cost effective, reliable moving services – personalized to meet your specific needs.
Residential Services
Moving to a new home can be stressful, but our professional moving services take the stress out of your move. Call or submit a request for a free quote to get your move started.
Intra-Building: Looking to re-arrange your home? Need assistance in moving a large item such as a piano? Our Intra-Building service will allow you to stage your home for sale, or simply refresh your current furniture layout.
Local: We are here to help you move your property safely. Whether it is down the street or across town, our local service will get you moved in without a hitch.
Long Distance: If your big move is taking you out of town, we can get you packed, loaded, and relocated on time and under budget.
Contact us today to learn more about ​our services:
Packing
Loading & Unloading Only
Special Packaging
​Antiques & Artwork
Pianos
Packing Boxes/Materials
Commercial Services
moving a wide variety of business types, we can coordinate a seamless, efficient move to your new facility. Our representatives are standing by and ready to coordinate a free quote for your commercial move. Contact us today!
Intra-Building: Need to reorganize your office? Our Intra-Building service will work with you to rearrange your hard-to-move furniture and leave your office looking brand new!
Local / Long Distance: Whether your business operation is moving down the street or out of the state, our greater Newark area professional moving services have you covered. We will carefully pack, deliver, and unpack your office, giving you time to continue your daily operations.
Available as a package or a la carte, contact us today to learn more about our commercial services:
Packing
Loading & Unloading Only
Special Packaging
Antiques & Artwork
Pianos
Packing Boxes/Materials
Proudly Serving all areas of