Local Moving Company In Bayonne, NJ Providing Long Distance Movers, Moving Quotes, Moving Services and More!
If you are looking for Bayonne, New Jersey movers you can count on for quality service at affordable prices, look no further than PALS Moving Service. We are a truly local moving company, and we care a great deal about our customers here in Bayonne and throughout Hudson County, New Jersey. Whether you are moving to another part of Bayonne, another part of the state, or out of the state, we can get your belongings to your new home safely and efficiently. From Bergen Point to Port Johnson and beyond, we are the local Bayonne, New Jersey moving company that will always be here for you.
Bayonne, NJ Long Distance Movers
Bayonne, New Jersey is a great place to live, and the economic opportunities are a large part of the appeal. The city is located in a very populated area of northern New Jersey, and it is also close to Manhattan. Many people have built very strong careers in the area, and this can lead to promotions that require relocation. We are a local moving company, but we are also long distance movers, so we can provide moving services for you if you are heading out of state for any reason. Clearly, moving can be expensive, so we have built our business on a commitment to value. We operate in a very efficient manner so that we can pass the savings along to our customers. When we provide moving quotes, they are accurate, and the low price point will probably surprise you.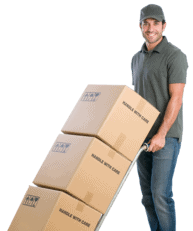 Commercial Movers Serving Bayonne, New Jersey Businesses
If you need a residential mover to move your belongings across town or to another state, we will exceed your expectations, but our offerings do not stop there. We have the ability to handle commercial moving jobs of all sizes, and once again, we can accommodate local or long distance moves. Plus, we offer intra-building moving services. Our team of experts can come out to your property and move heavy equipment, furniture, and other commercial property from one part of your facility to another.
Proudly Serving all areas of