Local Moving Company in Morristown, NJ Providing Long Distance Movers, Moving Quotes, Services And More!
How do become the best moving company that serves Morristown, New Jersey? Here at Pals Moving Service, we have built our business by answering this question with our actions. First of all, when you are looking for movers, the moving quotes that you receive are probably going to be extremely important to you. Any time you are relocating, you're going to incur expenses that come from every different direction. If you can find an affordable moving company, you can keep your costs manageable. This is a dynamic that we have always had in the forefront of our thinking. We recognized the fact that we could become the best moving company serving Moorestown, NJ if we could offer the lowest possible prices. If you structure your business efficiently, you can keep your operating costs down. This creates a ripple effect. You can then give moving quotes that your customers can live with.
Long Distance Movers Morristown, NJ, Can Rely On
It can be very stressful to plan a move to another city in New Jersey, or even another state. Long distance movers can make a world of difference. If you identify an affordable moving company that you can trust, one major hurdle is out of the way, and you can concentrate on other details. Our long distance moving services are second to none. We can gain an understanding of the size and scope of your job, evaluate the route, and give you accurate moving quotes. Ultimately, we can get your belongings to your new home in a safe, sound, and timely manner.
Looking For a Local Moving Company?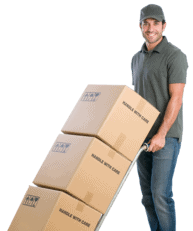 We are known as top quality long distance movers, but we are also a local moving company. If you need moving services within Morristown, NJ proper or any nearby suburb, we can provide timely, efficient, and cost-effective service. We should point out the fact that we are fully licensed and insured, and we stand behind our work with a strong guarantee.
Commercial Moving Services in Morristown, NJ
Our company is well-equipped to handle commercial moving jobs on any level. If you have machinery and/or equipment that you have to move to a new location, we are here for you. This is true on the local level, but we can also facilitate long-term commercial moves.
Proudly Serving all areas of