Moving Services and Moving Quotes from Local Moving Company that Provides Long Distance Moving in Jersey City, NJ!
PALS Moving Service: The Best Moving Company Serving Jersey City, NJ
If you are searching the Internet looking for a reliable Jersey City, New Jersey moving company, you are in the right place. Our company, PALS Moving Service, is one of the premier movers in the area, and we can and will satisfy your needs and exceed your expectations. This is a great place to live, with a central location that is close to New York City with a vibrant culture all its own. At the same time, when circumstances arise, you may have to pull up stakes, and moving can be quite stressful. We make things easy for our customers, and our low moving quotes will probably surprise you. Wherever you may be located in Jersey City, from the Heights to Liberty Park to the Waterfront out to Lincoln Park, we can provide the moving services you need at a price you can afford.
The Professional, Affordable Local Moving Company
When you are looking for a moving company that can get your belongings to your new home safely and efficiently, the local connection is important. The Garden State is our only focus, so when you work with PALS Moving Service, you are dealing with movers who understand the Jersey City, New Jersey area thoroughly. We speak your language, and we are familiar with the geography, so we can facilitate your local move in a highly effective manner. Our company can be engaged to provide a comprehensive moving solution including packing and special packaging if it is necessary, or we can simply load, transport, and unload your belongings. The choice is yours, and we are standing by right now to provide moving quotes if you are ready to get the ball rolling.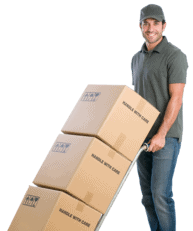 Long Distance Movers Jersey City, New Jersey Can Rely On
We are a local moving company, but we have a wide range of capabilities. If you are looking for long distance movers who can help you relocate out of the area, we are here for you. Our prices are extraordinary given the quality of our service, and speaking of quality, we are very discerning about the movers that we hire. Our team members are the lifeblood of our business, and we hire experienced, trustworthy professionals who take their jobs seriously. We are the Jersey City, New Jersey long distance movers that you can count on for safe and secure moving services.
Proudly Serving all areas of