Pals Moving Service: The Best Moving Company In Englewood, NJ Providing Long Distance Movers, Moving Quotes and Moving Services!
You found this page because you are looking for a local moving company Englewood, New Jersey residents can rely on for quality service at fair prices. Our company, Pals Moving Service, can take care of all of your needs, and we endeavor to exceed the expectations of our customers. We are not your everyday movers who don't really care about word-of-mouth or repeat business. When we provide moving services for Englewood, NJ customers, we know that we are putting our reputation on the line. Plus, there is the matter of simple personal integrity. Our customers are placing a lot of trust in us when they engage us to move their valuable belongings. We take this to heart, and we handle the things that we are moving like we would handle our own belongings.
The Local Moving Company Englewood, NJ Can Rely On
If you are looking for a local moving company to get your property from Point A to Point B in the greater Englewood, New Jersey area, look no further than Pals Moving Company. We provide top-notch moving services, and we will also give honest, accurate moving quotes so that you can make fully informed decisions. We are licensed and insured, and we stand behind our work. Whether you are moving around the corner or to the other side of town, we can get the job done in a safe, timely, and efficient manner.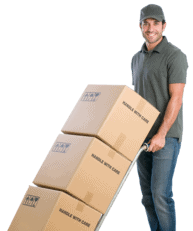 Long Distance Movers
Though we are a go-to resource if you are looking for a local moving company, we are also long distance movers. Englewood, New Jersey is a great place to live, but sometimes job offers or other opportunities will draw you away. We have the capabilities to handle long-distance moves, and you can check out our testimonials page to see what other people have had to say about the service that we deliver. If our company has satisfied all of these real, everyday people, we can do the same for you.
Proudly Serving all areas of