PALS Moving Services in Summit, NJ by Your Local Moving Company, for Moving Quotes, and Long Distance Movers!
Pals Moving Service as a local moving company serving Summit, New Jersey and the surrounding areas. We offer comprehensive moving services. If you are looking for residential movers who can get your property to a new location in Union, NJ or a nearby town, we are your go-to resource. Our knowledgeable customer care representatives can obtain an understanding of exactly what you have to move. We will evaluate the size and scope of the job, and accurate moving quotes will be given.
Speaking of accuracy, precision is very important when you are providing moving services. The client's property has to get to the desired location at the right time. Our capacity for perfect coordination is one of the things that makes us the best moving company serving Summit, New Jersey today. Plus, if you are looking for affordability, you may want to call us right now. To be able to provide the lowest possible prices, you have to conduct your business in a highly intelligent manner. If your business costs are running amok, you will be forced to charge your customers an arm and a leg. We developed an effective business plan that we have refined over the years. This allows us to provide our services at extremely low prices.
The Long Distance Movers Summit, NJ Can Always Count On
We are a local moving company that serves Summit, New Jersey private homeowners and renters, but we are also quality, affordable long-distance movers. Our record of success is our best endorsement, and you can take a look at our testimonial page to find out what our many satisfied customers have to say about the moving services that we have provided for them.
Commercial Moving Services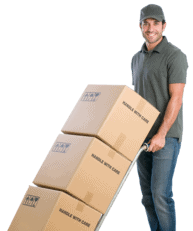 To this point, we have been sharing information about our residential moving services, but we are also commercial movers. There is no job that is too big for Pals Moving Service, and we also handle smaller commercial moving jobs. We offer local and long distance moving for Summit, New Jersey businesses, and we can also move items and equipment within your existing structure.
Licensed and Insured
We are fully licensed and insured, and we guarantee our Summit, New Jersey moving services. Basic liability insurance is included, but we also offer more expansive levels of coverage.
Proudly Serving all areas of