Local & Long Distance Moving Company In Ridgewood, NJ, Moving Services from PALS Moving!
You have reached our website because you are looking for a moving company in Ridgewood, New Jersey. We are glad that you have arrived, because we are ready, willing, and able to satisfy all of your moving needs. PALS Moving Service is a local moving company that is totally focused on residents of the Garden State, and we are quite familiar with the Ridgewood, NJ area. It is no secret that this is one of the most highly sought after real estate markets in the state, and we understand the fact that people in the area have very valuable belongings. The movers that we bring onto our team are all experienced highly trained professionals who take their responsibilities to heart. We treat your property with kid gloves, and you can visit our testimonials page if you would like to hear what our customers have to say about the way that we have transported there valuable belongings. If your property is in the Old Country Club Section, Salem Ridge, the North Broad Street area, Doremus, or anywhere else in Ridgewood, New Jersey, we can provide fast, efficient, and affordable moving services.
Local and Long Distance Ridgewood, New Jersey Movers
We are a comprehensive local moving company, so we can accommodate your needs if you are moving across town, but we can also facilitate long distance moves if you want to transport property out of the state. PALS can provide a turnkey local or long-distance move for you if you don't want to lift a finger yourself. Our experts can do the packing, and we provide special packaging services. At the same time, if you would rather prepare your property yourself, we can simply load it up, get it where it needs to be, and unload it at the destination.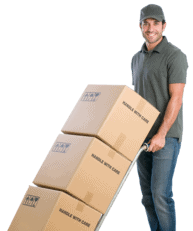 Ridgewood, NJ Commercial Mover
Residential moving is not our only area of expertise. We are also commercial movers, and we can handle jobs of any size. Plus, if you are adding new equipment to your facility, or if you want to move around existing commercial property, we provide intra-building moving services within any commercial structure.
Proudly Serving all areas of